Brian & Partners is
Software
Equity Partnership
Consulting
Brian and Partners for you
We are a worldwide network of engineers and managers, with a long and solid experience in the energy, railways and oil & gas fields. 
Among our partners we can boast managers, commercials, agents, engineers, designers, lawyers and private equity, able to support and  boost all Companies' growth
Brian and Partners for you

Brian as an Equity Partner




We acquire stakes of high performing Companies, supporting their growth and market expansion, by pumping in new energies for their development.





We are a private Italian holding, with investment focus on SMEs and excellent startups, especially in some specific fields, such as telecommunications and automation for power utilities, railways and oil & gas.



Brian and partners pour vous
Brian and partners possède des participations dans des entreprises innovantes  et performantes, afin de les accompagner dans leur croissance et leur développement.
Nous sommes une holding italienne, investissant principalement dans les PME italiennes, en particulier dans la domaine des télécommunications et de l'automatisation pour les sous-stations Electriques,  domaine ferroviaire et celui du Gaz et des Stations pétrolières
Brian and partners as a consultant

Brian and partners as a consultant




We offer consulting services to the management of SMEs, big Companies and International groups, tipping them off about process optimization, internationalization and new market scouting, in Italy and abroad.





Over 15 years of experience in the fields of Power Utilities, Railways and Oil & Gas.





A widespread network of partners, professionals, agents, distributors, law firms and investment funds, active throughout the world.



Brian and partners comme consultant
Brian and partners propose des services de conseil aux PME et aux grandes entreprises, en matière d'optimisation des processus, d'ouverture de marché vers l'international et de stratégies d'acquisition de nouveaux marchés, en Italie et à l'étranger.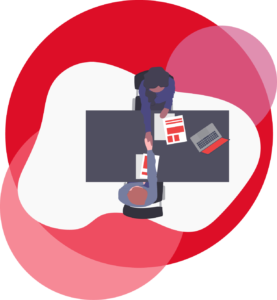 Plus de 15 ans d'expérience dans les domaines de l'énergie, du ferroviaire et de la pétrochimie.
Un vaste réseau de partenaires, agents, distributeurs, cabinets d'avocats, fonds d'investissement et Universités dans le monde entier.
BABYL-ON, QANDI AND SHARK-J
BABYL-ON is a platform that provides to optimize and manage, with a single tool, all administrative processes.
This system allows you to combine every step of the process with an optimized solution, thus providing valuable support for decisions.
QANDI is a solution consisting of a web platform for online sales, synchronized with the off-line proposal (the one that characterizes the normal business) and a series of support services for sales and marketing. In particular, the solution allows you to manage the customers' profile in order to maximize the commercial action, create and manage in a simple and intuitive showcase of products for online sale.
SHARK-j is a software for the management of suppliers and commercial contacts, it automates and monitors the existing commercial contracts between the various stakeholders (Customers and Suppliers).
It allows you to manage all the information typical of the framework contracts between the company and its various suppliers, such as the allocation of the budget, promotions, prizes and so on. 
The product can be used via Cloud by the web portal.
BABYL-ON, QANDI ET SHARK-J
BABYL-ON est une plateforme qui sert à optimiser e à gérer, à travers outil unique, tous les processus administratifs.
Ce système permet de associer à chaque étape du processus une solution optimisée, fournissant de cette manière un support précieux aux décisions.
QANDI est une solution composée d'une plateforme Web pour la vente en ligne, synchronisée avec la proposition hors ligne (celle qui caractérise l'activité normale) et d'une série de services de soutien à la vente et au marketing. En particulier, la solution permet de gérer le profil du client afin de maximiser l'action commerciale, créer et gérer de manière simple et intuitive une vitrine de produits pour la vente en ligne.
SHARK-j est un logiciel de gestion de fournisseurs et de contacts commerciaux qui automatise et surveille les contrats commerciaux existants entre les différentes parties prenantes (clients et fournisseurs).
Il permet de gérer toutes les informations typiques des contrats-cadres entre l'entreprise et les différents fournisseurs, comme l'attribution du budget, les promotions, les prix et ainsi de suite.
Le produit peut être utilisé via le Cloud à travers le portail Web.
GET IN TOUCH WITH BRIAN&PARTNERS