Brian & Partners is
Software
Equity Partnership
Consulting
Brian and Partners for you
We are a worldwide network of engineers and managers, with a long and solid experience in the energy, railways and oil & gas fields. 
Among our partners we can boast managers, commercials, agents, engineers, designers, lawyers and private equity, able to support and  boost all Companies' growth
Brian and Partners for you

Brian as an Equity Partner




We acquire stakes of high performing Companies, supporting their growth and market expansion, by pumping in new energies for their development.





We are a private Italian holding, with investment focus on SMEs and excellent startups, especially in some specific fields, such as telecommunications and automation for power utilities, railways and oil & gas.



Brian and partners pour vous
Brian and partners possède des participations dans des entreprises innovantes  et performantes, afin de les accompagner dans leur croissance et leur développement.
Nous sommes une holding italienne, investissant principalement dans les PME italiennes, en particulier dans la domaine des télécommunications et de l'automatisation pour les sous-stations Electriques,  domaine ferroviaire et celui du Gaz et des Stations pétrolières
Brian and partners as a consultant

Brian and partners as a consultant




We offer consulting services to the management of SMEs, big Companies and International groups, tipping them off about process optimization, internationalization and new market scouting, in Italy and abroad.





Over 15 years of experience in the fields of Power Utilities, Railways and Oil & Gas.





A widespread network of partners, professionals, agents, distributors, law firms and investment funds, active throughout the world.



Brian and partners comme consultant
Brian and partners propose des services de conseil aux PME et aux grandes entreprises, en matière d'optimisation des processus, d'ouverture de marché vers l'international et de stratégies d'acquisition de nouveaux marchés, en Italie et à l'étranger.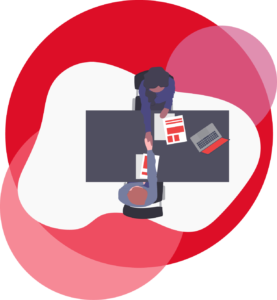 Plus de 15 ans d'expérience dans les domaines de l'énergie, du ferroviaire et de la pétrochimie.
Un vaste réseau de partenaires, agents, distributeurs, cabinets d'avocats, fonds d'investissement et Universités dans le monde entier.
It is a a digital platform to squeeze, optimize and manage all administrative processes with a single tool.
Babyl-On is the most innovative tool in the Italian panorama, for the management and automation of company procedures.
Everything becomes easily controlled, with one instrument and a single database.
Furthermore, using Babyl-On will result in complete document archiving. It's also possible, if needed, to have a controller of all activities, with warning, notification systems, and shared user interfaces.
Workflow Management System is a computer system dealing with procedural automation, or helping managing each activity in the most effective way, sorting the workload, from time to time, to the most suitable human resources and / or better IT resources.
This system associates an optimized solution to each step of the process, thus providing a valuable support to your decisions.
QU'EST-CE QUE BABYL-ON?
Babyl-On est un outil unique permettant d'optimiser et de gérer tous les processus administratifs.
Babyl-On est l'outil le plus innovant en Italie pour la gestion et l'automatisation des procédures de l'entreprise.
Tout est géré, avec une seule application et une seule base de données.
De plus, Babyl-On permet d'archiver tous les documents.
Il est également possible, si nécessaire, d'intégrer un contrôle de toutes les activités et modifications, incluant des systèmes d'avertissement, de notification, et des interfaces utilisateur paramétrés.
Le système de management par Workflow permet de traiter de manière automatisé des procédures ou permet de gérer chaque activité de la manière la plus efficace possible. En effet, il permet d'associer une solution optimisée à chaque étape du processus, offrant ainsi une solution éprouvée pour chaque prise de décisions.
Babyl-On est donc le meilleur moyen de rationaliser et d'optimiser les procédures de l'entreprise, et permet de minimiser la probabilité d'erreur en capitalisant sur l'expérience et spécifique des utilisateurs.
GET IN TOUCH WITH BRIAN&PARTNERS